Pop-Up No-No!

is the easiest ad blocker available and it's FREE!:






Our standard version is

Free

!

Blocks pop-ups and pop-under ads
Blocks Flash animation ads
Blocks those new Messenger Service ads. (That's those grey, "blackmail" ads)
Blocks non-browser ads spawned by other programs such as MS Outlook.
Supports multiple users!
Quick Internet search.

Features:
Works with Windows systems

Works with most browsers - Internet Explorer, Netscape, Opera, Mozilla or similar


Downloads ready to use - no configuration required

Free updates when new pop-up type or browser type is supported
Advanced Features:
Configure for a beep or blinked cursor upon ad block
Configure to block blinking banner ads.
Configure to block IE background sounds.
Configure to block IE Gif animations.
Default allows SSL - secured site pop-ups for log-on requirements
Instant access to Pop-Up No-No! Help page on-line.
Instant access to Google and other search engines for instant web searches.
Multiple users supported.
Pop-Up No-No! does not depend on site names, words, or any particular language. Pop-ups from any Internet site, in any language, can be blocked!

System Requirements:
Windows 95/ 98/ NT/ 2000/ XP/ Vista
Most any browser:

Internet Explorer 4.x
Internet Explorer 5.x
Internet Explorer 6.x


Netscape 3.x - 7.x
Mozilla
Opera 5.x - 7.x



Wired News praises the ElexTek software Pop-Up No-No! for blocking rich-media advertising on the Internet:

If you decide you like Pop-Up No-No!,
visit the web sites of our other products:


Protect your children from pornographic
photographs on the Internet!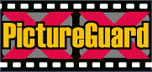 The professional version of Photo No-No!
for schools, libraries and other
organizations.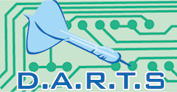 Complicated and memory intensive
computations can now be done on the
computers and servers a company
already owns!






Visit our corporate web site at
http://www.elextek.com/